Genuine quality. Tested and certified.
Seamless quality assurance throughout the entire production process.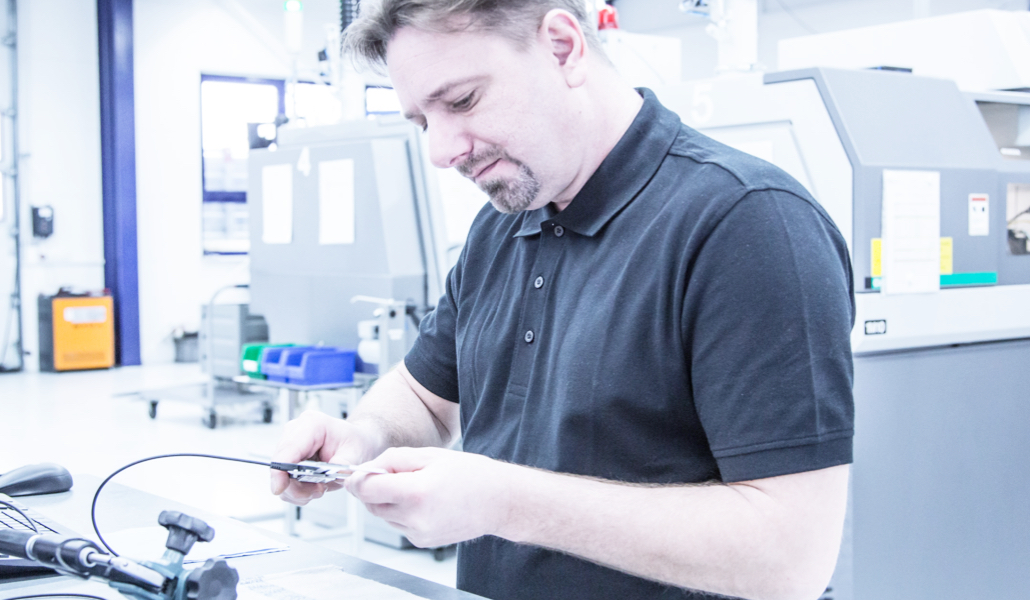 We like things that last. This applies to dental implants just as it does to business relationships. That's why we consistently focus on quality in the manufacture of your medtech products: if you wish, we are able to support you in the development of implants, abutments and other medical components – we will be more than happy to put our sound industry expertise at your service.
In the increasingly competitive market, you can benefit from assured premium quality made in Germany, as well as attractive terms and conditions.
Quality management
In hardly any other area does product safety have such a crucial role to play as in medical technology. And its' a responsibility that we take very seriously: our quality management is certified in accordance with DIN EN ISO 13485:2016, and we work consistently on a day-to-day basis to refine our processes further. This has enabled us to develop unique process expertise over the decades – something that benefits you noticeably every time you place an order with us. You can view our certificates on our company page.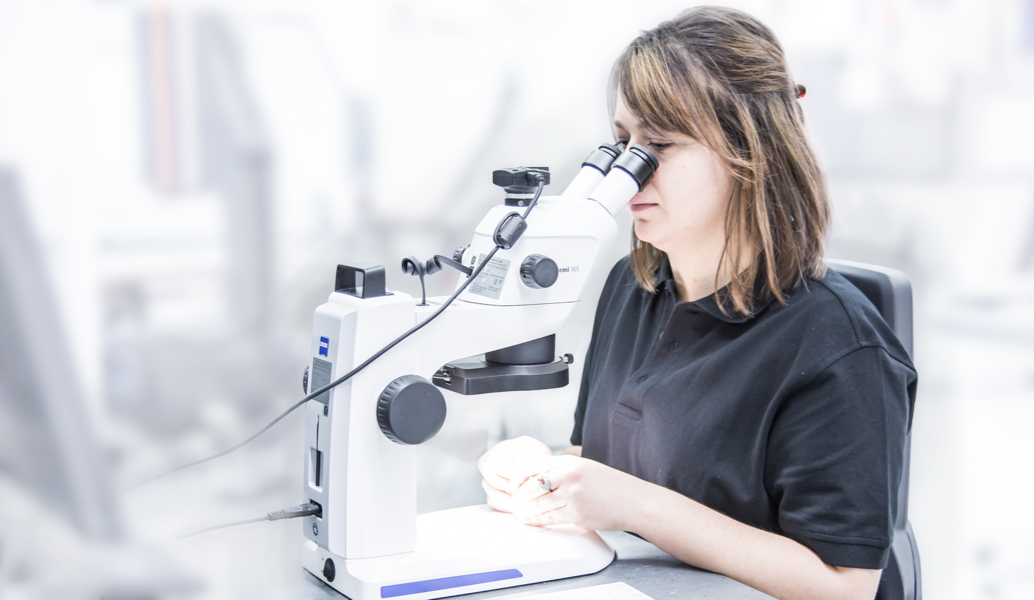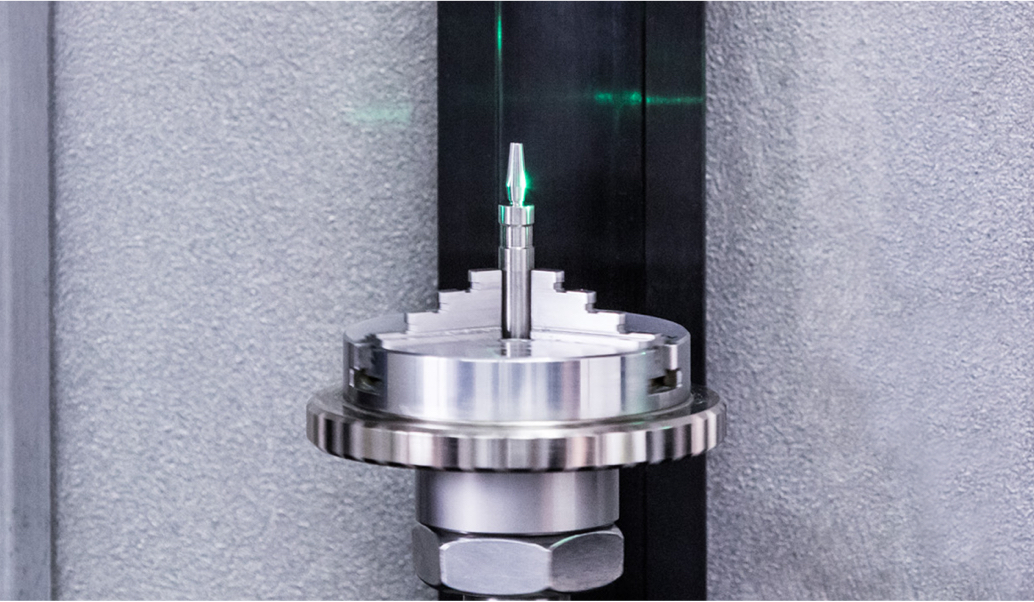 Quality assurance
In order to meet our high standards of quality and transparency, our entire production process is subject to detailed quality inspection. We carry out contour scans using laser measuring technology as well as computer-aided video microscope measurements and automatically document all test results in our CAQ system during series production. You naturally receive initial sample test reports and a complete set of series production documentation with each delivery batch.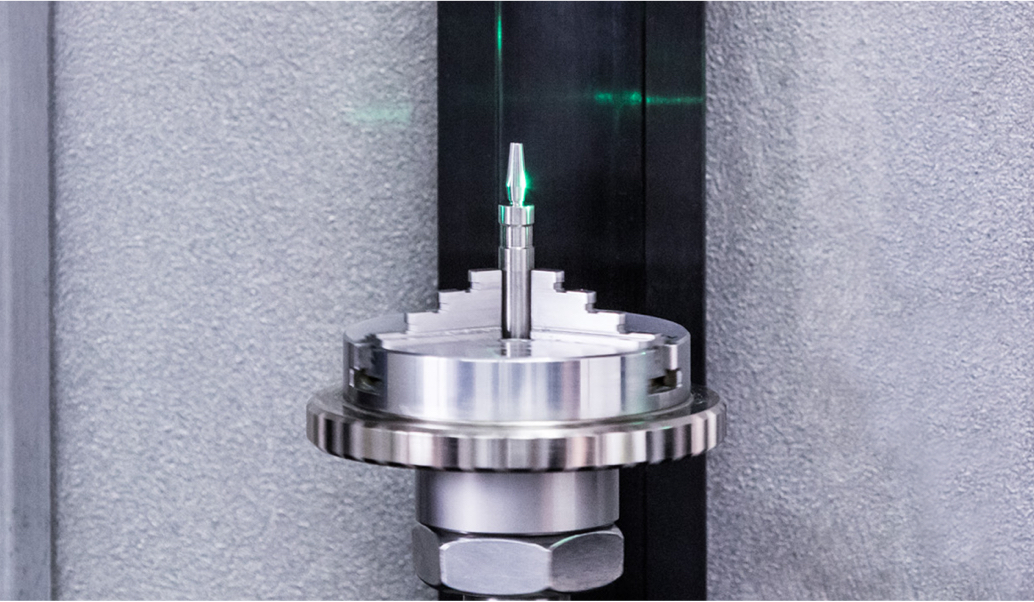 CE approval for OEM/PLM products
Dental implants and abutments manufactured by us have already been approved for the European market in accordance with the Medical Devices Directive 93/42/EEC. If you wish we can create a MDR documentation for approval for you.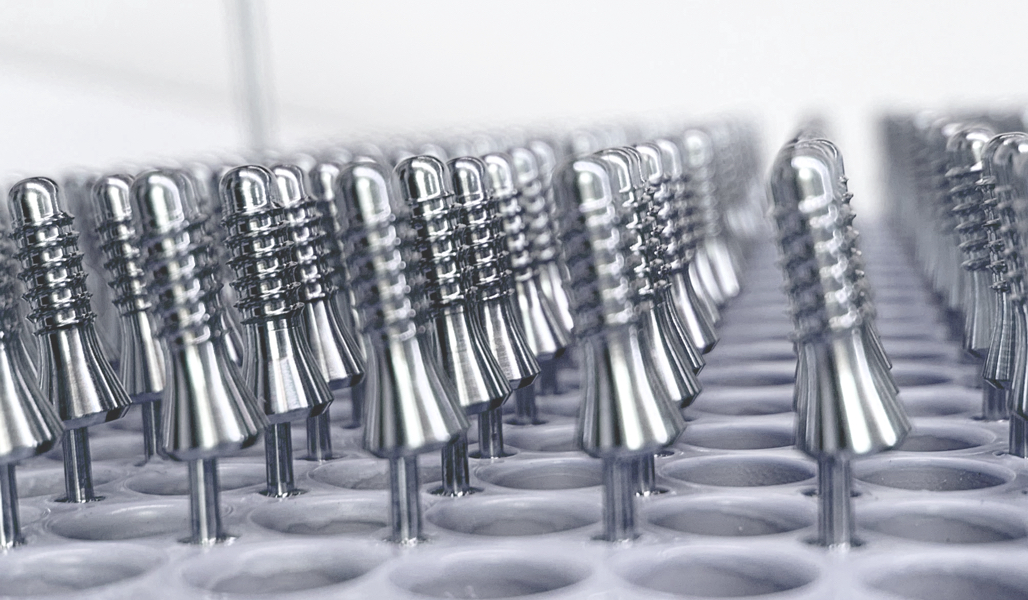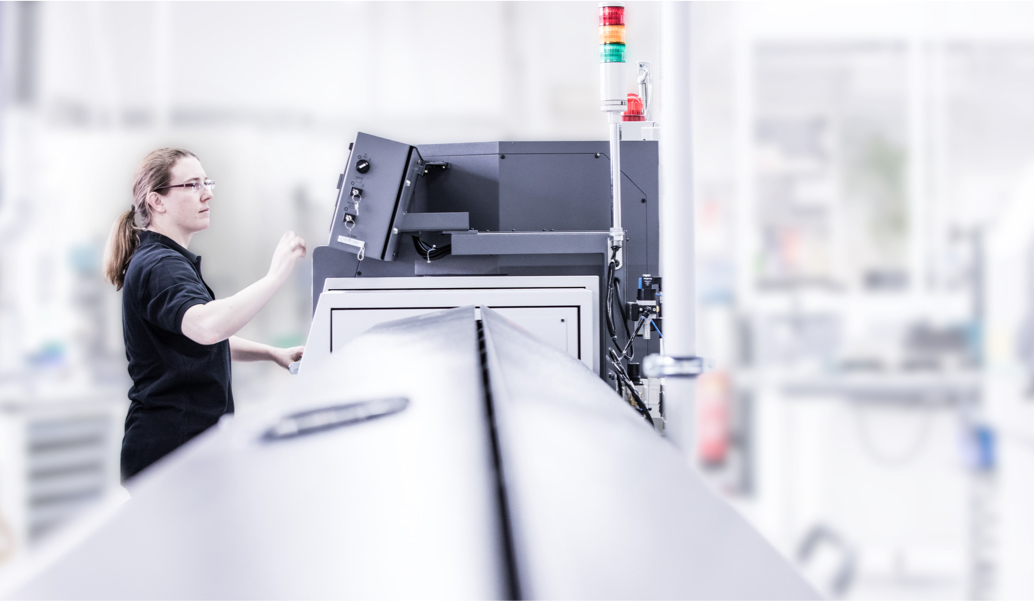 Qualifications
We only employ cutting technicians and other skilled workers trained to state-of-the-art standards: for us, training is not an tedious regulatory requirement but an ongoing development which we fully and actively embrace – enabling you to benefit from the best possible manufacturing quality.