Contact
Write to us. Let's make history together!
Whether you have a brief question, would like to make an appointment or wish to submit a specific request for an offer: Call us or send us an email.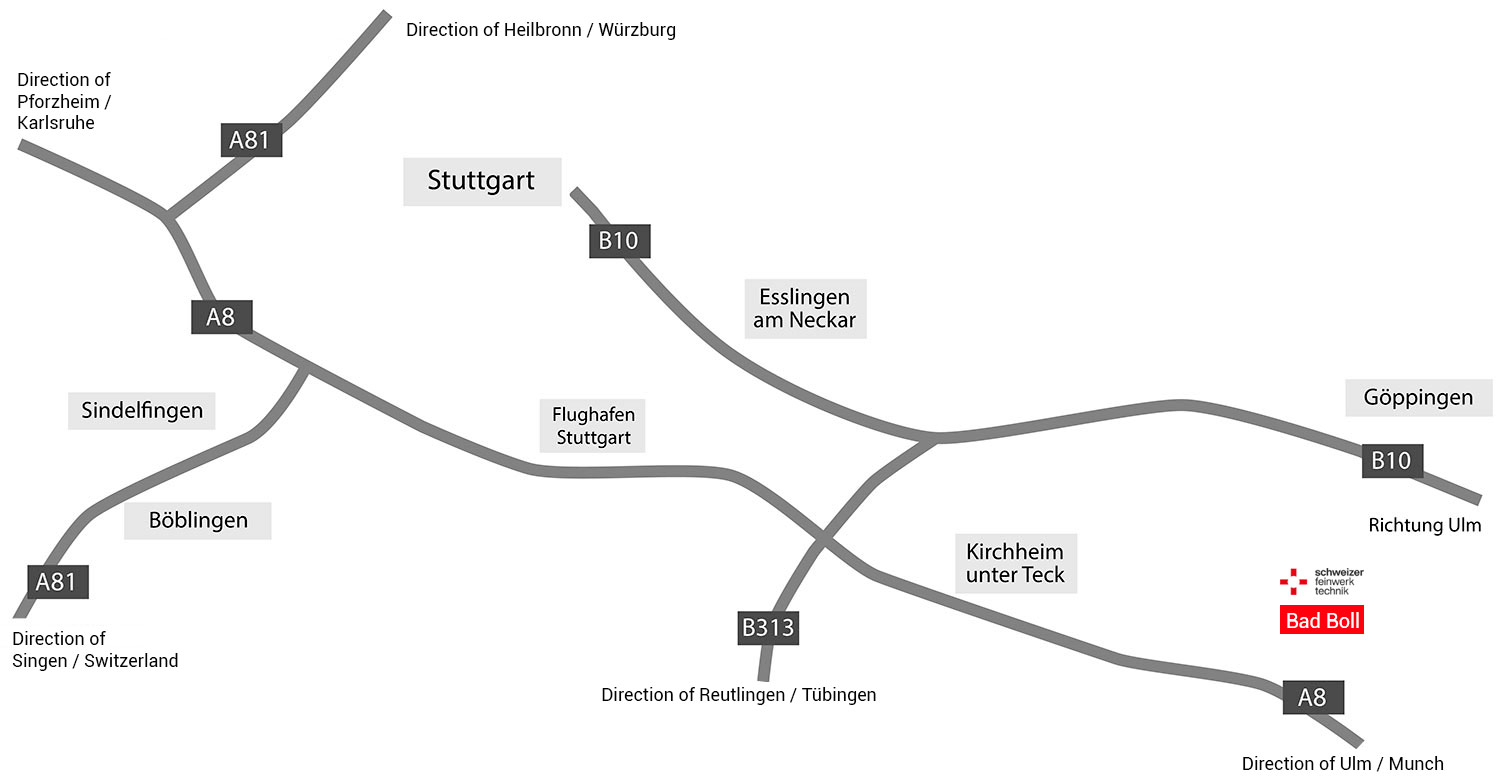 *Note:
By clicking the route planner button you will leave the Schweizer Feinwerktechnik GmbH website. The google route planner opens and you agree to its data protection regulations.